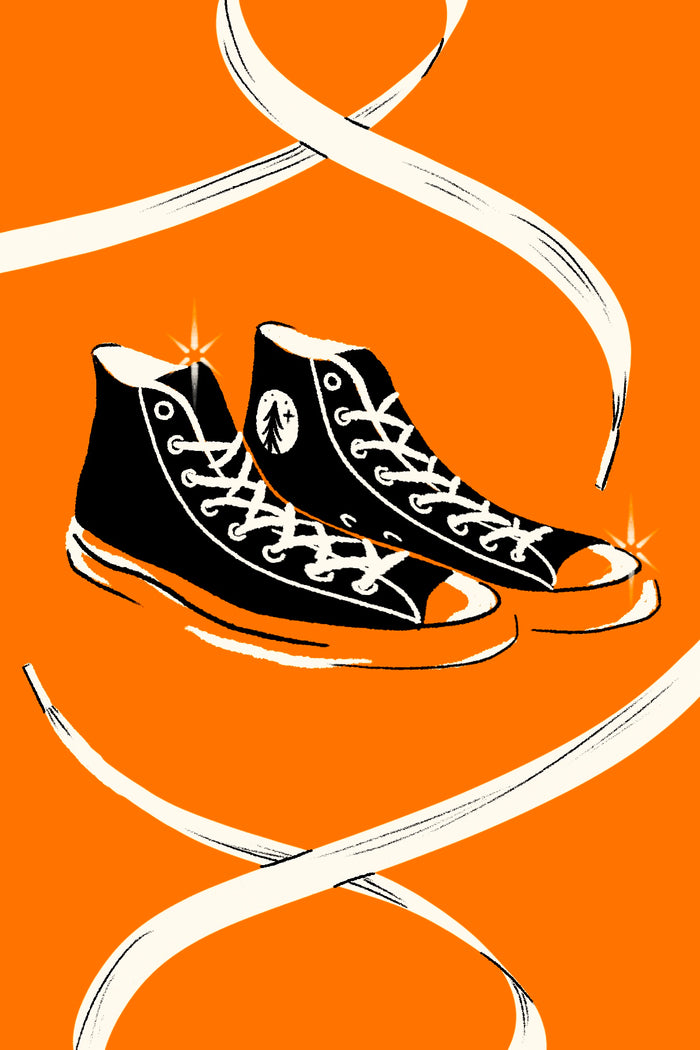 ODDBALL opened our doors in 1997, launching The Big Foot Revolution. Founders Seth and Zac Longaker are a couple of real oddballs. Tired of not being able to find big shoes for their own size 16 feet, the brothers decided to take matters into their own hands...
"When we were kids, our mother used to threaten to take us to the foot doctor. She said she wanted to have our toes shortened," recounts Seth. This may sound extreme, but the truth of the matter is Seth and Zac were born with extraordinarily large feet. The two brothers are over six-foot-six and both wear size 16 shoes. As you can imagine, from an early age, they were ridiculed about the size of their feet. "I knew I was a little odd when in third grade, I was taller than my teacher," says Zac. But like any enterprising entrepreneur, Seth and Zac took a problem and turned it into an opportunity. In 1997, armed with business degrees from the University of San Diego, Seth and Zac formed the Oddball Shoe Company.

"It all came to me one day when I was in a shoe store trying to pick out a new pair of shoes. I asked the clerk for a name brand shoe. He laughed. Then he brought out a pair of those burgundy shoes from the 1960s and wanted me to pay $500 for them. Then it all clicked. This was our opportunity," states Zac. The brothers soon realized there was a need for a shoe company that provided name brand shoes and catered to people with big feet.

"Our concept was to have a place that had a great selection, a groovy atmosphere and that was customer service oriented. A place where size always matters," says Seth. Now Seth and Zac sell a large variety of oversized and big shoes to those who need them all over the world.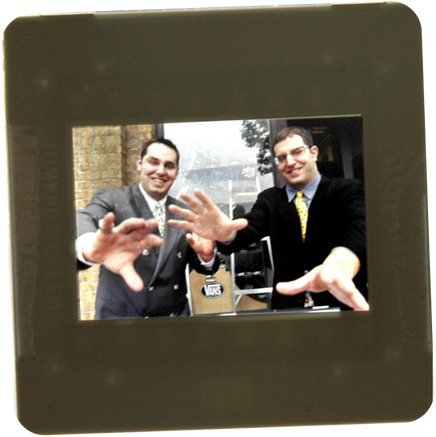 2018 Oddball continues to dominate the world of large shoes & tall apparel. Striving everyday to find new products for the large footed man.
2017 Oddball celebrates its 20th Anniversary. The new line of XXL hats is launched.
2011 Oddball expands into socks, apparel and insoles to provide more options to the tall men of the world.
2010 Oddball's continued growth results in another move to their current location. The giant distribution center and showroom now located at 1801 NW Thurman Street in Portland, Oregon.
2005 Oddball moves into their bigger digs on NW Marshall Street. Business grows steady but surely as word of mouth spreads across the world of big feet. International sales skyrocket.
1997 In July of 1997, they opened the doors to their little shop full of big shoes on Glisan Street in Northwest Portland. Seth and Zac search far and wide for good quality large size shoes at affordable prices.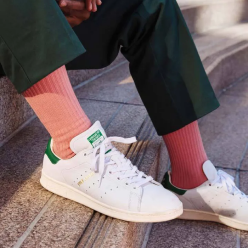 New York Magazine,
November 07, 2021
The Best Men's Socks, According to Stylish (and Active) Men
Read Now »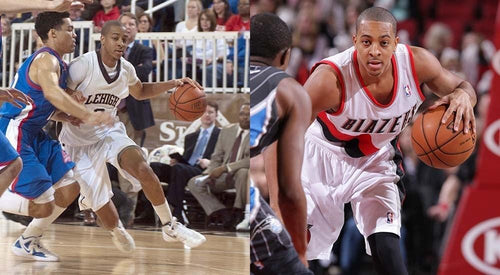 Introducing OddBlog
by OddballSC-Dev Admin
Read Now »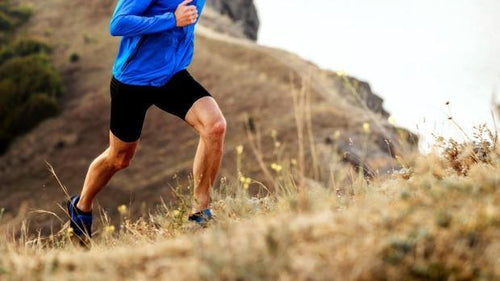 These Just in for Runners
by OddballSC-Dev Admin
Read Now »
Michael W, Oct 2017
"Been shopping here since they were located in this tiny space across from Low Brow lounge back in the mid 90's. Love these guys and everything they have to offer for big guys with big feet! You know what they say about big guys with big feet, right?--If they had small feet, they'd tip over! Thanks Oddball!"
Karen D, Sept 2017
"This is my boys' favorite shoe store BY FAR. At shoe sizes 14 and 15, a place that gets their struggle and also happens to stock (along with a great selection of shoes) the elusive comfortable giant socks to fit their huge feet... well, shopping just doesn't get better than that. The cherry on top is that the store staff is the friendliest anywhere. A++"
Anthony P, April 2017
"First time shopper was blow away on the laid back staff was super friendly and accommodating got killer kicks and oddball socks to boot man dig this joint. Coming back real soon. Unreal selection of real men's shoes."
Jason S., April 2016
"Hey there, I just wanted to send you guys a note. I recently ordered a pair of Nike's from the site (metallic gold, badass) and received a phone call within a few hours regarding my order. I don't recall who I spoke with, as I was taken by surprise by the nature of the call. (I've spoken with Ben before, don't believe it was him) But the call was to check that I did in fact want the size 16, because the gentlemen noticed that my previous order had been another pair of Nike's that I ordered in 16 and had to return for being too large. I was totally blown away by this. That attention to detail is completely lost these days, especially with a primarily e-commerce business. I thanked him and asked to continue with the 16s. The cherry on top was 3 days later when I received the shoes. There was a pair of sizing inserts in the box with a hand written note of "just in case." Wow guys. Bar none the single best example of customer service I have ever experienced. I wanted to say thank you. I have been a loyal customer since 2008. Between myself and family who have bought shoes for me as gifts etc., we've purchased over 20 pairs of shoes from you guys. I preach the Oddball gospel any chance I get and have already told a half a dozen people about this instance and the example it sets. I'm a lifer. Take care!"
Rachel H, Christchurch, New Zealand May 2016
"Hiya Just want to commend oddball for their fantastic service. Parcel arrived 3 days before schedule date. Such an important business for big footed people. Don't know what my son would be able to wear on his feet if it wasn't for your business. Cheers Rach"
Hugo M, April 2016
"Thanks man, you guys are the best !!! Thank you for helping uncommonly sized people like me to find regular shoes :)"
Andy C, Portland Oregon
"This place is pretty sweet. Now don't get me wrong, I hate shoe shopping more than anything and find it is a necessary evil. It's like getting a vasectomy (look for my Yelp review on Dr Jensen next week). So I brought my size 14 boats and found three pair I liked within 10 minutes. This has NEVER happened before. Usually I have to settle on a pair after looking for 45 minutes. And for buying the 3 pair, they gave me a little discount and a free beer from their bar! What shoe store does that!? Customer 4 life."
Jack P, Folsom California
"This place is an answer to prayer! I have the pleasure of having a son who is 6'6", 250 lb, throws 90 mph+, and has size 17 feet. Now if he were the first round NBA pick shoe companies would make him custom shoes. So finding baseball cleats is very hard, but for everything else there is THIS place! Oddball Shoe Company is wonderful. They have a great selection of styles and sizes. Even my 20 year old finds something that he will wear! Because the quality is so good he has been able to maintain 2 pairs for the past year and a half. When I ordered a size larger than my order history they CALLED me to ask if his feet grew! When I Internet ordered and forgot to put the correct size in they CALLED me. So do I have to say it? They have great customer service."
CH, Brooklyn New York
"I cannot rate the actual store, but I am a frequent shopper of the website. They are great. The customer service is second to none and the selection is great. I once ordered a shoe in the same family from Adidas in a different size from the previous time. They actually called me to confirm that I'd intended to do so and warned me that this particular shoe fits tight. They were right by having me go up a size.For a man that has zero luck finding shoes in the brick and mortar world, this place is a God send."
Jesse
If you have big feet and don't know about this place I feel your pain. I remember the days before oddball when finding shoes was a painful experience that ended up in compromise. I've been an oddball since I was 14 (13 years ago!) and I can't imagine going back. The apparel and socks are great, good quality stuff that actually fits. Keep up the great work fellas! #oddball4life"